On the intermediate surf coaching days each surfer is in a small group of 5 people with 1 instructor. The intermediate surf coaching day includes two surfs and a video analysis session.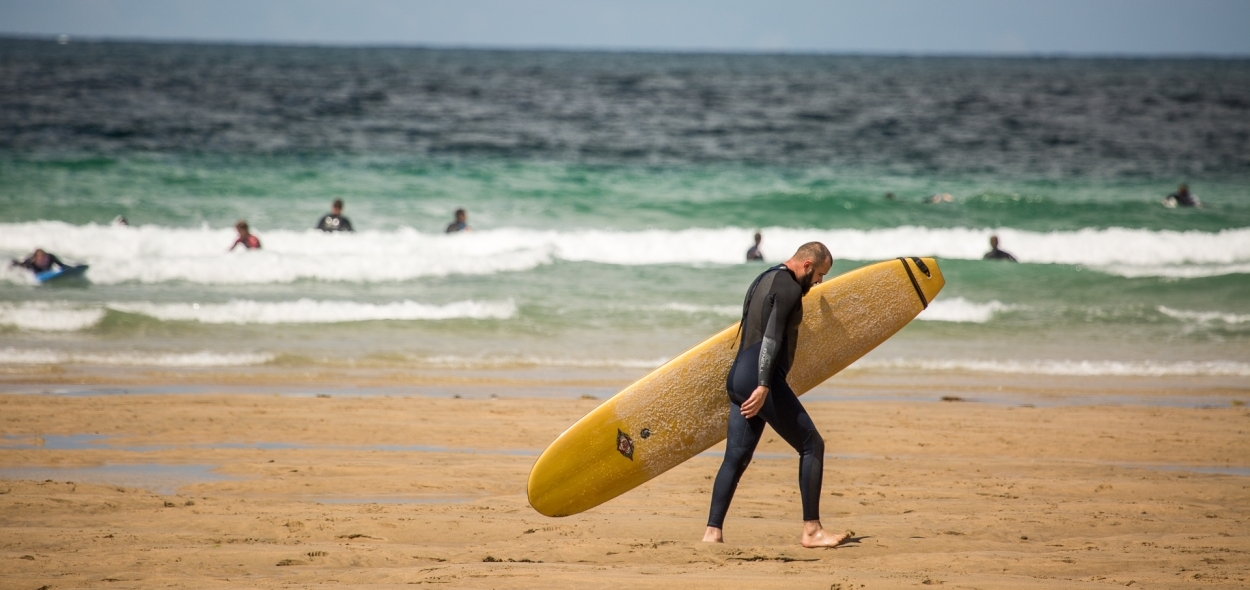 Aimed at those surfers who have been starting to paddle out the back. Each surfer will have plenty of time to identify the areas that they want to work and improve.
Availability:
Saturday 30th June 2018
Saturday 15th September 2018
Any surfer knows that surfing can be a frustrating sport, especially when you are moving from an improver level to intermediate level there are a lot of different things to focus on. From where to paddle out, how best to get out the back and where to sit when you are waiting to catch the waves; decisions are plentiful, and that is before you have even started paddling for the waves and deciding how to surf them!
Fistral Beach Surf School's intermediate surf coaching days tackle all of these queries and more. Aiming to allow each surfer to have plenty of time throughout the day to work on area's where they feel they are lacking confidence or uncertain. The intermediate surf coaching day should enable each surfer to feel more confident in their decisions when surfing and understand exactly what they should be working on in the short and long term.