Fistral beach and its surrounding area is home to a wide variety of food and drink establishments, from the Fistral Beach Bar located at the International Surfing Centre to the artisan coffee house the Box and Barber there is something for everyone. Throughout this article we hope to give you an idea of what is on offer during your visit to Newquay, specifically the Fistral beach area.
Rick Steins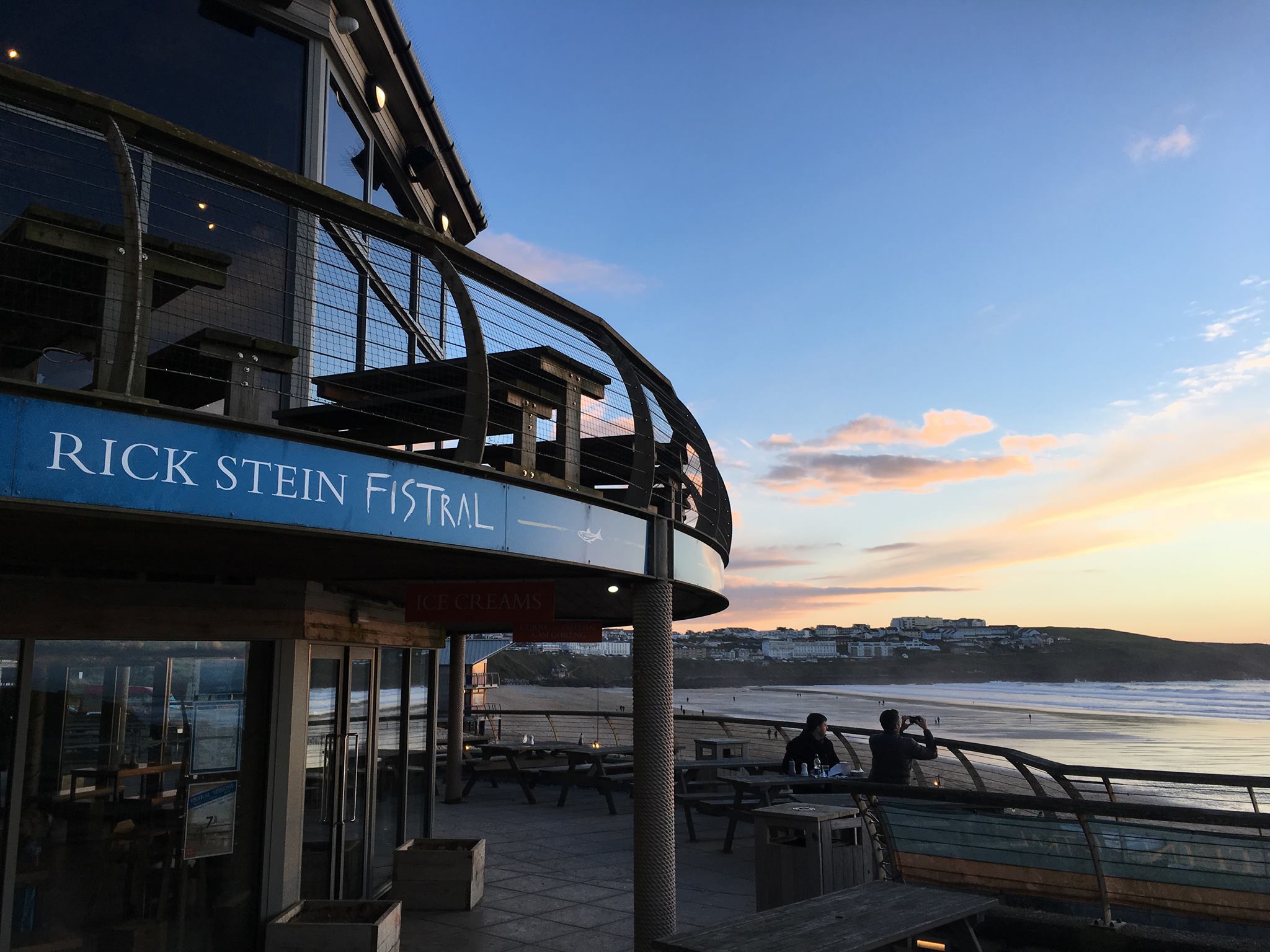 Rick Stein has made a home at Fistral Beach with his restaurant and takeaway. The restaurant serving his famous fish & chips and the takeaway serving Indian dishes inspired by Rick's travels including Goan chicken curry, lamb karahi, pad Thai noodles, nasi goreng and vegetable makhanawala. Not only is the food of the highest quality but the sea views that span across the whole of Fistral are awe inspiring, this is simply a treat for the taste buds and the eyes.
The Stable
A perfect location for larger groups and home to a wide array of local and national ciders, wash down the delicious pies and pizza with a good jar of organic cider whilst watching the rolling waves of Fistral from the restaurants panoramic window, or avoid the weather and snuggle up next to their log fire. The stunning views matched with the delightfully prepared food makes The Stable a must-go to places to dine.
The Fish House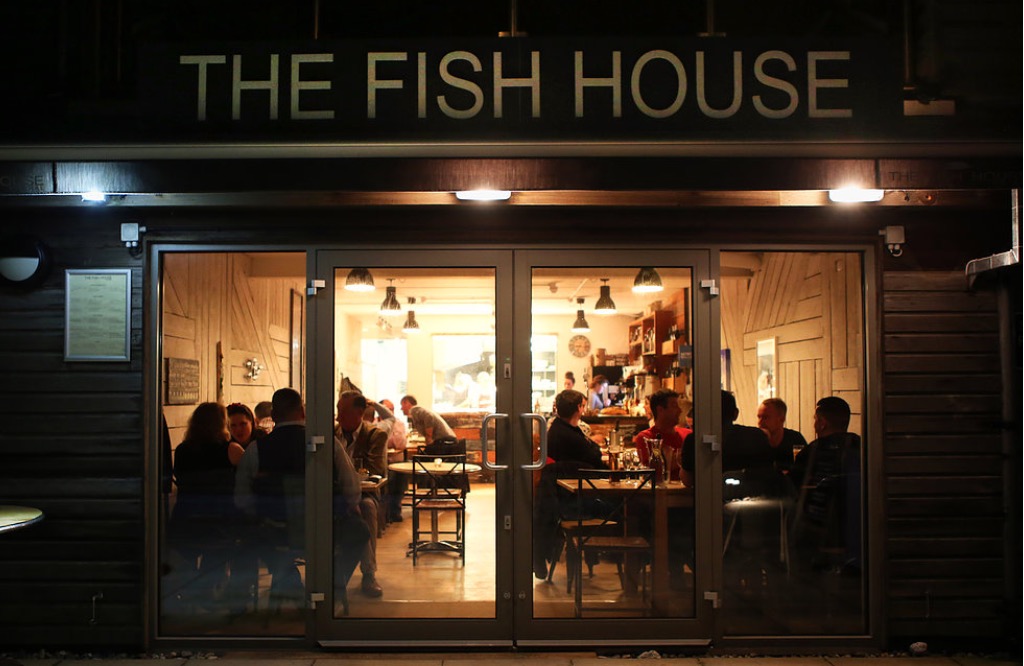 The Fish House has fast become a favourite for locals and visitors alike due to their passion for fresh locally sourced ingredients, in fact your food has most likely come from the ocean in which you look at. Owner and head chef Paul Harwood has collected a wide and varied knowledge of seafood from his travels around the globe and curated them into his own dishes, you are guaranteed a taste fusion from a dedicated and passionate team.
Box & Barber Café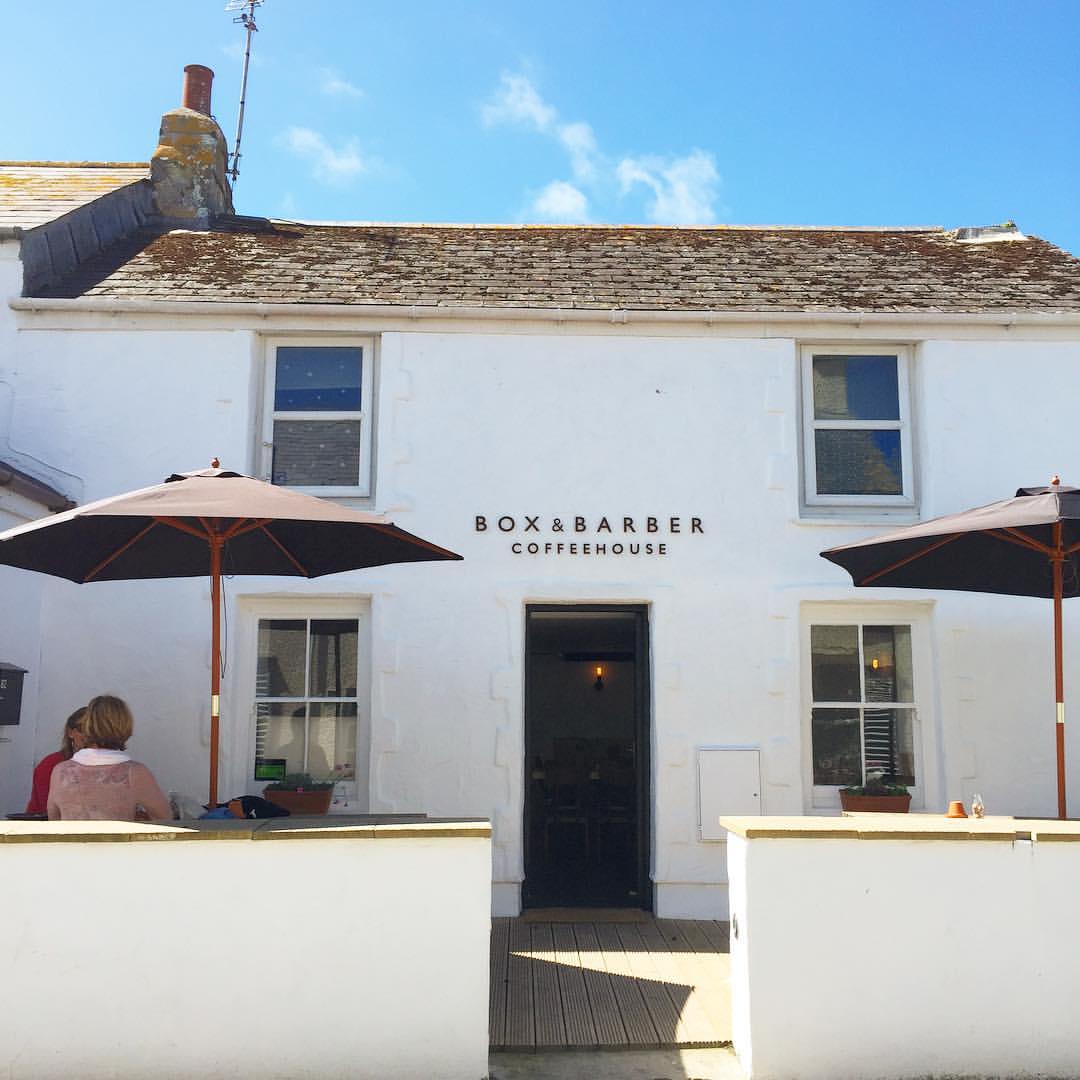 The award winning independent coffee house owned by two brothers has become a staple for the town, having originally started above the surf & lifestyle shop Watershed they now have their own premises located between Fistral and the town centre. Since relocating they have had nothing but success and rightly so, their artisan coffees, fresh food, home baked cakes and friendly attitude has become talk of the town. If you're looking for a light bite, a smoothie or hot drink then there is no finer place. Vegetarian and vegan options are available.
Fistral Beach Bar
The Fistral Beach Bar has fast become one of Newquay's most popular food and drink establishments due to it's delicious grub, great selection of beverages and beachfront terrace. The Beach Bar offers a wide range of food which includes pizzas, burgers, nachos and sandwiches all with vegan and vegetarian options, it is also worth noting their full english breakfast is (in our opinion) world class. If the food wasn't enough to entice you then hopefully their wide selection of beers, ciders and spirits will or maybe even their delicious cocktails. The stunning views mixed with the quality food and drink make Fistral Beach Bar a must visit for those in the area.
---